John W. Nelson - Registered Representative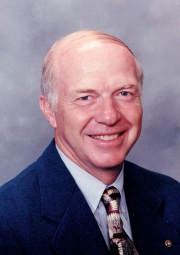 John Nelson Capital Choice Video.
John is very familiar with the Dave Ramsey Philosophy of Investing. He is SmartVestor advertising program participant. His marketing area includes Lubbock and most of West Texas, and the Clovis, NM area.
Dave Ramsey Experience:
*Baby Step Seven
* EntreLeadership
*Financial Peace University
* Attended Live Events
* Completely follows Dave's "Buy Term Insurance and invest in Mutual Fund Roth IRA's"
* Is a member of Trinity Church
* Considers Dave Ramsey's Book "Total Money Makeover" required reading.
John has over 1400 customers, been in this business over 30 years and welcomes your business.
USEFUL LINKS:
www.americanfunds.com www.franklintempleton.com
www.invesco.com www.mfs.com