John W. Nelson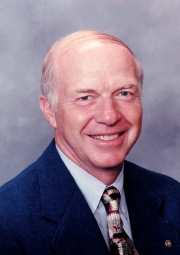 WELCOME TO MY WEB SITE.... www.capitalchoice.com/rep/jwnelson
John is very familiar with the Dave Ramsey Philosophy of Investing. He was an Endorsed Local Provider (ELP) for Investments for 9 years. His marketing area included Lubbock and most of West Texas, and the Clovis, NM area.
Dave Ramsey Experience:
*Baby Step Seven
* EntreLeadership
*Financial Peace University
* Attended Live Events
* Completely follows Dave's "Buy Term Insurance and invest in Mutual Fund Roth IRA's"
* Is a member of Experience Life Church
* Considers Dave Ramsey's Book "Total Money Makeover" required reading.
John has over 1400 customers, been in this business over 30 years and welcomes your business.
USEFUL LINKS:
www.americanfunds.com www.franklintempleton.com
www.invesco.com www.mfs.com
Make the most of participating in employer-sponsored defined contribution plans, such as 401(k), 403(b), and 457 plans.

The purpose of asset allocation and why it's important for investors to have realistic performance expectations.

Several ways in which homeowners might use home equity to help strengthen their financial positions in retirement.

Guidelines for business owners and self-employed individuals for writing off travel expenses when business and vacation time overlap.